Latest News.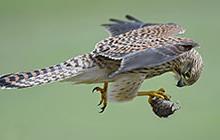 Sunday 29th November 2015
L&CPU Knockout Competition
Out of 41 clubs taking part in this year's L&CPU Knockout Competition, Poulton came joint third - an excellent result. We were only beaten by one mark by two clubs : Southport PS and Crewe PS. Southport were the eventual winners after a tie-break image was scored. As an indication of the achievement, Wigan 10 were beaten into joint 9th place! Further details may be found on the external competitions page of this website, where the four successful images may be viewed.
Back to News