Latest News.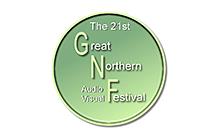 Tuesday 08th December 2015
Audio-Visual Success
Well done to Val Fillingham and her AV sequence 'Occupation', about the Nazi occupation of the Channel Islands during World War II. The sequence was recently entered into the L&CPU AV Competition, gaining a Commendation for Val. It has now had further success in the Great Northern Festival, where it gained the 3rd Place award in the 'New Horizons' section. A reminder to all our members - our own AV Competition is to be held on 25th February - entries to be in by the week before.
Back to News