Latest News.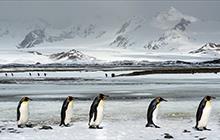 Tuesday 22nd March 2016
Glennie Memorial Nature Salon 2016
The results of the 2016 Glennie Nature Salon are just in and the great news is that Poulton came second out of 80 world-wide entries - only one point behind the winners, Richmond Hill Camera Club from Canada. This result builds on the results of recent years, with Poulton coming fifth in 2014 and sixth last year. The club's stunning entry can be seen on the external competitions page of this website.
Back to News