Latest News.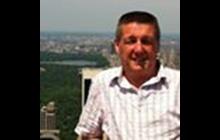 Sunday 19th June 2016
Member of the Year 2016
For his tireless work 'behind the scenes', Paul West has been voted Member of the Year for 2016. He was presented with the Warton Cup at our final meeting of the year by retiring Chairman Phil Hodson. Paul is an IT specialist and is always at hand to sort out equipment and software issues at our meetings. He set up and runs the club's Facebook page and also the Nature group's Dropbox facility. On top of all that, he is no mean Nature photographer himself. Well done, Paul!
Back to News