Latest News.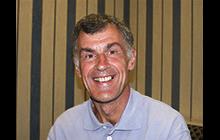 Thursday 30th June 2016
From Bronze to Silver
Congratulations to Geoff Smith ARPS DPAGB EFIAP/s BPE5* on being awarded the Silver classification to his EFIAP citation. As his photographic honours testify, Geoff has gained much success in Exhibitions and Salons around the world, as well as across the UK. Well done Geoff !
Back to News