Latest News.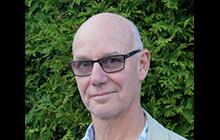 Tuesday 25th April 2017
Inaugural winner of The Chloe Johnson Trophy
The results are now in for our Photo-Challenge series of competitions. Richard O'Meara emerged as the winner, sneaking past the rest of the field at the last Challenge. Richard tied with Tim Gartside in the "Dusk and/or Dawn" competition, so winning the overall series. He wins The Chloe Johnson Trophy, which is being presented for the first time this year. The results of the last challenge can be seen on the Competition's page of this website and the final results of the Photo Challenge can be seen on the Downloads page. Well done, Richard!
Back to News