Latest News.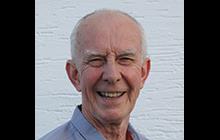 Saturday 17th June 2017
Member of the Year 2017
Congratulations to our Vice-Chairman, Dave McCulloch, on being voted "Member of the Year" and so winning The Warton Cup. Dave has successfully introduced a 'Days Out' programme, visiting a wide range of photogenic locations in the North West. In the last year alone, outings have been arranged to Beacon Fell, Salford Quays, Liverpool, Lancaster, South Lakes, Brimham Rocks and Gait Barrows.
Back to News