Latest News.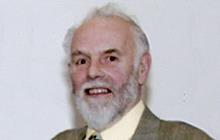 Wednesday 25th October 2017
Christopher R. Whyham
We announce with sadness that Chris Whyham, one of our Honorary Life Members, died peacefully on Tuesday morning, 24th October 2017. Chris was Chairman of PPS from 1991 - 1993 and he made many contributions to the life of the Society. He was well known for his lively sense of humour, always delivered with a twinkle in his eyes. Over the last few years Chris has increasingly suffered from the debilitating effects of Parkinson's Disease, which he bore with braveness. Throughout this illness he has always shown a keen interest in all the Society's activities. Our sympathies are extended to his wife Mary and his wider family.
Back to News