Latest News.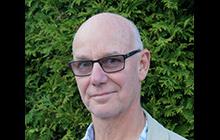 Saturday 17th February 2018
Masters Of Print Exhibition
Belated congratulations to Richard O'Meara on having work included in the PAGB's Master of Print exhibition, which was staged at the RK Burt Gallery in London. The Exhibition ran from the 4th to the 15th December 2017 and was a major initiative by the PAGB. Richard's comments about his underwater photography were written up in the February edition of the PAGB's e-News, a reprint of which will be found in the Downloads section of this web-site.
Back to News