Latest News.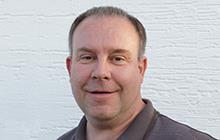 Wednesday 04th July 2018
Member of the Year 2018
Congratulations to our Syllabus Secretary, Michael Kay, on being voted Member of the Year for 2017-18. Michael's attention to detail, and the effort that he puts in to make sure that the syllabus runs smoothly, are greatly appreciated by everyone at the club. He wins 'The Warton Cup' in recognition of the honour. Well done, Michael!
Back to News