Latest News.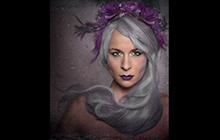 Friday 02nd November 2018
Master of Print 2018
Congratulations to Kean Brown ARPS ABPE on his acceptance into the 'Masters of Print' Exhibition 2018, which is run by the PAGB. The exhibition is of a very high standard and is limited to just 60 people from all who enter. These 60 images will be exhibited in London from December 4th until December 14th with additional showings across the UK throughout 2019. The chosen image is called 'Shades Of Grey', which is pictured here. Well done Kean !
Back to News