Latest News.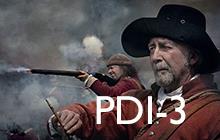 Thursday 02nd April 2020
PDI-3 Competition Results and Commentary
We are very grateful to the judge of our third PDI competition, Nick Hilton EFIAP DPAGB BPE5*, for the very thorough comments he has recorded about our images. In these difficult times of self isolation, Nick has delivered his judgements in an easily accessible form. Videos made from his commentaries are now posted on the Downloads page of this website - one commentary for each of the six sections of the competition. You will also find the up-to-date League Tables posted on the same page.
Back to News