Latest News.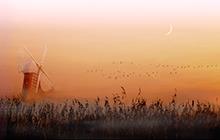 Friday 12th June 2020
Best Print in Exhibition
This year our Annual Exhibition has been forced to be a virtual one, with videos of both the Print and Digital Image sections available to view on the Downloads page of this website. Roger Goodwill, one of our Honorary Life Members, has viewed the Exhibition and has chosen his Best in Exhibition awards. Winner of 'The Roger Goodwill Trophy' for Best Print in Exhibition is Terry Hey with his 'Coming to Roost' (pictured). It is fitting that this image won the 2nd Print Competition this year as an actual print.
Back to News