Latest News.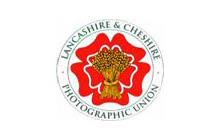 Monday 22nd March 2021
L&CPU Digital Club Championships
Another good result over the weekend. The L&CPU Club Championships were held on Saturday, with Poulton sharing first place in the Nature section with Chorley PS. We were less successful in the Open section, finishing seventh, but were placed 4th overall across both sections out of the 41 clubs taking part. Special mention may be made of Kean Brown, who gained two scores of 18 and one of 19 in the Open section, whilst Alan Storey, Phil Hodson and Richard O'Meara all scored 19 points in the Nature section. Capping them all, however, was Gill O'Meara, who scored a perfect 20 in the Nature section.
Back to News