Latest News.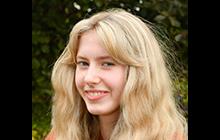 Monday 15th May 2023
L&CPU Young Photographer 2023
Congratulations to Sienna Gartside on her success in winning the L&CPU Young Photographer Competition 2023. Her winning panel of images can be seen on the External Competitions page of this website. Sienna had previously come third in 2018. The competition was judged alongside the individual adult competitions for both prints and PDIs at Elm Bank Conference Centre, Eccles over the weekend. Gill O'Meara DPAGB BPE3 was joint second in the Best Nature Print section with her 'Clownfish in Bubble Anemone'.
Back to News