Latest News.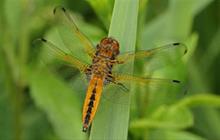 Thursday 03rd November 2011
4-Way Inter-Club Competition
Once again, Poulton emerged the winner of this annual DPI battle between ourselves, Bispham PS, Garstang CC and Fleetwood CC. The judge was Paul King CPAGB of HASSRA and the full results will be found on the External Competitions page of this website.
Back to News