Latest News.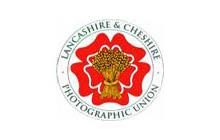 Thursday 07th June 2012
L&CPU Competition Results
The Club gained its best ever results in the 2012 L&CPU Competition, coming third overall behind Wigan 10 and Chorley PS. Individual successes were:
Sheila Davies gained 1st Place for her Nature Print "Diadem Shifaka Wild". In the same section, Phil Hodson was Commended for "Wolf Spider Guarding Young".
Commended in the Colour Print section were Tony Collier, with "Mist at Biscuit Basin", and Joan Gaffiney, with "Child of Flower Hmong Tribe".
In the Mono Print section, Tom Richardson was Commended for "View from Castlerigg".
Finally, Denise Collier was Commended in the Colour DPI section with "Splash Down".
Click here for the full results from the L&CPU website.
Back to News