Latest News.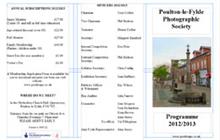 Friday 13th July 2012
Next year's syllabus
The 2012-2013 syllabus will be posted out to everyone over the summer, in readiness for the start of the next club season in September. For those of you who can't wait, however, the syllabus booklet is now available to download from this website and the full programme is listed on the 'Our Programme' page.
Back to News