Latest News.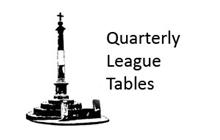 Wednesday 16th January 2013
Quarterly League Tables
Ken Prior has now produced the Quarterly League Tables at the mid-point in the 2012-2013 competition year. The tables are available on the downloads page of this website or click here. Ken asks us to remember that there has been only one PDI competition so far, whilst two print competitions have been staged. Next year, the order of the competitions will reverse, so that the PDI competition will be the first one held.
Back to News