Latest News.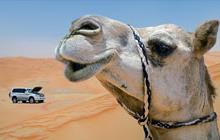 Tuesday 26th March 2013
Success at the L&CPU Big Day
An enthusiastic group from Poulton PS attended the L&CPU Big Day at Ormskirk on Sunday 24th March. Phil Hodson reports that the lectures were all super and that members of the club won two of the five judges' awards with their prints. Richard O'Meara was successful with his print 'No Contest' (shown on the left). This was a double achievement for Richard - the same print had gained the maximum score of 20 two days before in the Joint Fylde three-way Print and PDI Battle in Poulton. Well done Richard !
Back to News