Latest News.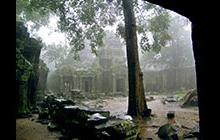 Thursday 17th July 2014
Senior Residents' Competition Winner
The Senior Residents' Competition was won by Keith Nichols with his print "Shelter from the Storm". Keith wins the Festival Trophy and a year's complimentary membership of the Society. He also gained the third place award for his print "Alaskan Cruise". The full results can be seen on the External Competitions page of this website, or click here.
Back to News