Latest News.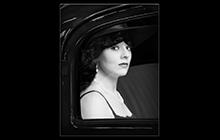 Wednesday 12th November 2014
5-way PDI Battle - we won !!
The first 5-way battle between Bispham Photographic Society, Garstang Camera Club, Lytham St Annes PS, North Fylde PS and ourselves was held on Tuesday 11th November. North Fylde were hosts and the judge was Jane Lines MPAGB BPE4* from Chorley PS. It was a very successful evening for Poulton. Not only did we win the competition overall, but the three top-scoring images were all from Poulton members. They were "Home Jeeves" by Kean Brown, "Booted Racket Tail" from Steve Cushing and Richard O'Meara's "Male Greater Spotted Woodpeckers". The full results will be found on the External Competition's page of this website, or click here.
Back to News