Latest News.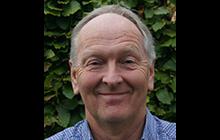 Friday 19th December 2014
Alan Storey DPAGB AFIAP BPE2*
It is with great pleasure that we report another success within our club community. Alan Storey, along with Chairman Phil Hodson, quietly applied for his Distinction in Photography from the Photographic Alliance of Great Britain. Not only did Alan keep this secret from most people, he kept quiet about the successful award of his DPAGB in prints three weeks ago. Maybe Alan's next interest in nature photography will be dark horses !
Back to News