A number of our members are active entrants of National and International Competitions, gaining points towards the award of photographic honours.
Click here for an update of recent successes.
Our External Competitions Secretary, Phil Hodson EFIAP, has written a guidance document about these competitions and the Photographic Awards that they lead to. This document may be found on the downloads page of this website and has a link below:
Click here for guidance about entering external competitions.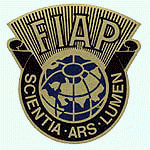 Click here for entry details and dealines for FIAP Exhibitions.

Click here for entry details and deadlines for BPE Exhibitions.